티스토리 뷰
English
naleejang 2020. 3. 24. 21:40
Two month ago, by chance I saw an email about Apac Stories Globally. When I saw the email, I thought this will be fun. So I wanted to try joining this. As soon as I decided to join this, I registered to join this event. And I have thought answers about questions of APAC Stories Globally for a few days. To write my opinion in English was difficult still.
Anyway, I sent my answers about APAC Stories Globally to email. After passed a few days, I knew that my story was shared on Linked-in. So I wanted to share my answers about Apac Stories Globally on my blog. Below contents is the answers.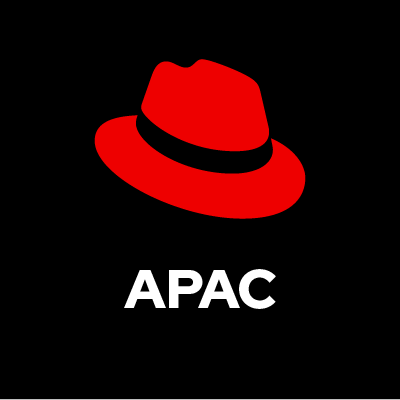 What is your job title, and how long have you had it?
My job title is a platform consultant.
I joined Red Hat 3 years ago.
Why did you pick this career path?
I was a java developer 10 years ago. I met openstack by the company's internal project for the first time. At that time, I didn't know how to install linux os and I didn't know about openstack. So I started to work on the linux system and openstack. After working linux and openstack, I knew Red Hat linux and Openstack naturally. And I enjoyed activities of diverse technology community groups because I loved cultures of sharing technology and making relationships with other members.
Before joining RedHat, I thought Red Hat was a great open source company. So from someday, my dream was working at Red Hat. Now I am so happy because I am working at Red Hat. This is the reason why I picked this career path.
What makes Red Hat unique to you?
Most products of Red Hat are coming from community and open sources. Everyone who is interested in open sources can contribute as a developer, designer, translator and user. And Red Hat also is involved as a contributor. So we are open, creative and free. Red Hat offers a variety of opportunities to share freely ideas and know-how based on technology and experience.
I was involved in a program called Extras Experts last year. At that time, I wanted to share with many co-workers the technical tips I experienced through the project. I made presentations, prepared demonstrations, and filmed videos for participating in the program. I was very impressed when I looked at my video on the Red Hat Learning Subscription site. And I think that is helping some others, so I could feel my heart warming up.
I think this culture of Red Hat makes Red Hat, an open source company unique.
What is open culture to you?
The open culture is to share technologies, problems and ideas with global coworkers. For example, if I face problems during work at a client's office or office, I usually use the customer portal's support case and mailing system for technology. So many coworkers have helped me by email or support cases. Against, I can aIso help other coworkers. In this process, if it needs something, we share opinions and find how to solve the problems.
We can use these systems at the enterprise environments and community environments.
I think all of the above process is open culture.
What's your favorite thing about Red Hat?
My favorite thing about Red Hat is the Tech Exchange seminar.
Because I can meet many co-workers from other countries through this event. And I can get new technologies, I can share my technologies that I have experienced. I can meet my co-workers who can't meet well, we discussed technologies and our working together.
There was a Lunch session for women engineers at the last Tech Exchange seminar. I was really impressed by the session. These programs seemed to give me a chance to look back on the female engineer myself.
So I really love the Tech Exchange events.
공지사항
Total

1,107,378
Today

20
Yesterday

114
« 2023/02 »

| 일 | 월 | 화 | 수 | 목 | 금 | 토 |
| --- | --- | --- | --- | --- | --- | --- |
| | | | 1 | 2 | 3 | 4 |
| 5 | 6 | 7 | 8 | 9 | 10 | 11 |
| 12 | 13 | 14 | 15 | 16 | 17 | 18 |
| 19 | 20 | 21 | 22 | 23 | 24 | 25 |
| 26 | 27 | 28 | | | | |